This store requires javascript to be enabled for some features to work correctly.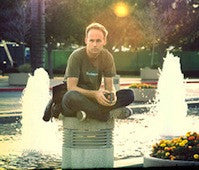 Aaron Straup Cope
Aaron Straup Cope is Canadian by birth, American by descent, North American by experience et Montréalais au fond. Aaron spent five years as a senior engineer at Flickr, focusing on all things mobile, geo and "machine tag" related, before leaving to join Stamen Design in 2009. Once upon a time, he was still a painter. Aaron does not normally speak in the third person. prettymaps is an experimental map from Stamen Design. 
Join our mailing list for 10% off
Sign up for our newsletter to get first access to new editions, catch the freshest commentary + features, and snag a special discount.