This store requires javascript to be enabled for some features to work correctly.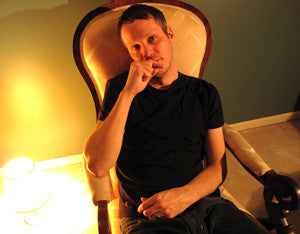 Justin James King
Justin James King was born in the historic town of Saratoga Springs, New York. From an early age, he became interested in the landscape, particularly its history and connotations. Justin studied sculpture at the School of The Museum of Fine Arts in Boston, but in 2006, while living in San Francisco, he made a strict transition to large-format photography. In 2007, he had his first showing of photography at Southern Exposure Gallery and Intersection for the Arts Gallery in San Francisco. Since then, his work has been shown at New Space Center for Photography in Portland, Oregon (2008); The Center for Fine Art Photography in Fort Collins, Colorado (2008); VRT in Brussels, Belgium (2009); the Griffin Museum of Photography in Winchester, Massachusetts (2009), where he was also the recipient of the Arthur Griffin Legacy Award (2009); Jen Bekman Gallery in NYC, where he was a 2009 Hot Shot (2010); New York Photo Festival (2010); and Paper Mill Gallery in Sydney, Australia (2010). In May 2009, Justin was awarded Best Personal Work as a Series in the New York Photography Awards. 
Join our mailing list for 10% off
Sign up for our newsletter to get first access to new editions, catch the freshest commentary + features, and snag a special discount.