This store requires javascript to be enabled for some features to work correctly.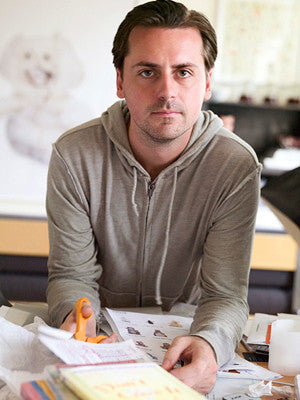 Kent Rogowski
Kent Rogowski is an artist/photographer living and working in Brooklyn, NY. Kent's works are often provocative and whimsical manipulations of objects and images that surround us in our daily lives. From teddy bears to jigsaw puzzles and self help books, he uses and alters mass-produced consumer products as a vehicle for self expression. By transforming the generic into something personal, Kent questions what these products communicate, and also what role they play in our culture. His first monograph, Bears, was published by powerHouse books in 2007. He has shown his work both nationally and internationally with solo shows in New York at the Jen Bekman Gallery and the Foley Gallery and the In Focus Gallery in Cologne, Germany. In 2000, Kent received his MFA from the Rhode Island School of Design, where he is now a Senior Critic. He has also taught at The Pratt Institute and The School of Visual Arts in New York.
Join our mailing list for 10% off
Sign up for our newsletter to get first access to new editions, catch the freshest commentary + features, and snag a special discount.