This store requires javascript to be enabled for some features to work correctly.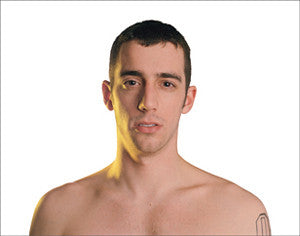 Brandon Herman
Brandon Herman was born in Hillsborough, California, in 1983 to Bruce and Sue. He studied photography at the Rhode Island School of Design. His work has been shown both nationally and internationally, most notably in solo exhibitions in New York and Los Angeles, and in such publications as Anthem, Dazed and Confused, Eyemazing, Flaunt, Soma, Tokion, V and Vice. While primarily focusing on photography, his projects have incorporated sculpture, video and installation, as well. His conceptual focus is with the psychology surrounding the relationship between memory, fantasy and mainstream media. Acting, elaborate role playing and assuming false identities are integral parts of his artistic process. Herman lives and works in Los Angeles.
Join our mailing list for 10% off
Sign up for our newsletter to get first access to new editions, catch the freshest commentary + features, and snag a special discount.