This store requires javascript to be enabled for some features to work correctly.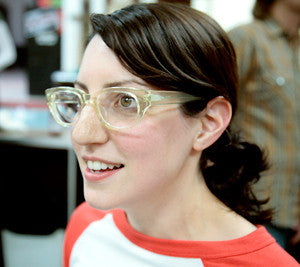 Emily Shur
Emily was born in New York City, at New York Hospital, to an auditorium full of nursing students. She attended the Tisch School of the Arts at New York University with a major in photography and graduated in 1998 with academic honors along with the Artist Award for Creative Excellence.  Emily's editorial clientele includes The New York Times Magazine, Entertainment Weekly, Vanity Fair, Esquire, GQ and Interview, among others. Her work has been featured on numerous websites including Tiny Vices, Flak Photo and 20x200 and has been exhibited in New York, Los Angeles and San Francisco. Emily has lectured about her work several times at New York University, School of Visual Arts in New York City, The Art Center College of Design in Pasadena and Loyola Marymount University. Her work has been featured in Communication Arts (2005) and selected for publication in American Photography 22, 24 and 25 (2006, 2008 and 2009).   In 2005, Emily was selected as a winner in The Art Director's Club Young Guns global competition. In 2008, she was honored to have an image in the Taylor Wessing Portrait Prize exhibition at the National Portrait Gallery in London. In 2009 and 2010, Emily was one of 100 photographers invited to participate in Review Santa Fe, and in 2010 her work was also included in Humble Art's 31 Women in Art Photography exhibition.  Today, Emily lives in Los Angeles with her husband and their dog, The Baroness, in a 105 year-old house in Echo Park. 

Join our mailing list for 10% off
Sign up for our newsletter to get first access to new editions, catch the freshest commentary + features, and snag a special discount.