This store requires javascript to be enabled for some features to work correctly.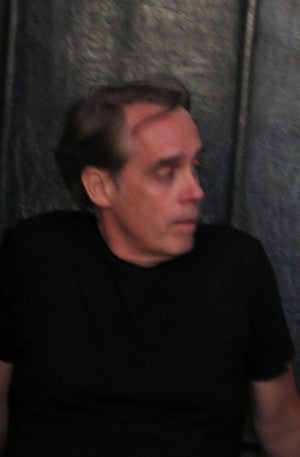 Gary Petersen
Gary Petersen is a native New Yorker. He holds a BS from Penn State University and an MFA from the School of Visual Arts. He has a studio at the Elizabeth Foundation for the Arts in Manhattan and lives in Hoboken, New Jersey. His work has been exhibited widely in New York City and throughout the United States.   He has had solo exhibitions at Fusebox Gallery (D.C.) and Genovese/Sullivan (Boston), as well as Storefront Bushwick and Michael Steinberg (New York City). He has participated in group shows at Frosch and Portmann, Jason McCoy Gallery, McKenzie Fine Art, Jeff Bailey Gallery, Plus Ultra (Winkleman) Gallery, Nicole Klagsbrun, Frederieke Taylor, the American Academy of Arts and Letters, Janet Kurnatowski, Edward Thorp Gallery and Lohin Geduld galleries in New York City, as well as at Geoffrey Young Gallery in Massachusetts, Diverse Works in Texas, Noyes Museum of Art, Stockton College, and the Newark Museum in New Jersey. His work has been reviewed in Art in America, the New York Sun, the New York Times, the Boston Globe and the Partisan Review. Some of his exhibitions include Halsey Hathaway and Gary Petersen at Storefront Bushwick Gallery, Eyeworld at Triple Candie, Mixtape at Jen Bekman Gallery, Casheesh 3 at Geoffrey Young Gallery and Color-Time-Space at Hofstra University. 
Join our mailing list for 10% off
Sign up for our newsletter to get first access to new editions, catch the freshest commentary + features, and snag a special discount.