This store requires javascript to be enabled for some features to work correctly.
Gifts for everyone on your list. Shop the Holiday Gift Guide.

Last call for prints and framed art!
Order by midnight TONIGHT.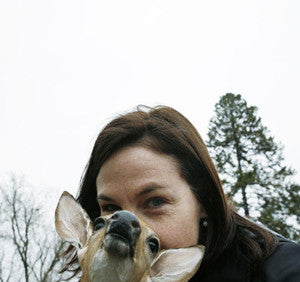 Amy Stein
Amy Stein (b. 1970) is a photographer and teacher based in New York City. Her work explores our evolving isolation from community, culture and the environment. Her photographs have been exhibited nationally and internationally and are featured in many private and public collections, including the Philadelphia Museum of Art, the Museum of Contemporary Photography, the Nevada Museum of Art, SMoCA and the West Collection.  In 2006, Amy was a winner of the Saatchi Gallery/Guardian Prize for her series Domesticated. In 2007, she was named one of the top 15 emerging photographers in the world by American Photo magazine and she won the Critical Mass Book Award. Amy's first book, Domesticated, was released in fall 2008 and won the best book award at the New York Photo Festival that year.  Amy was raised in Washington, D.C., and Karachi, Pakistan. She holds a BS in political science from James Madison University and an MS in political science from the University of Edinburgh in Scotland. In 2006, Amy received her MFA in photography from the School of Visual Arts in New York. She  teaches photography at Parsons The New School for Design and the School of Visual Arts in New York City.  Amy is represented by Robert Koch Gallery in San Francisco, ClampArt in New York and Pool Gallery in Berlin.
Join our mailing list for 10% off