This store requires javascript to be enabled for some features to work correctly.
Want your art to arrive ready to hang? We offer high-quality custom framing for all our prints. Sturdy, stylish, archival, and expertly built by hand, each wooden frame is professionally assembled and ready to hang. To have our experts frame your print, simply select the "framed" option when adding your art to your cart.
The Details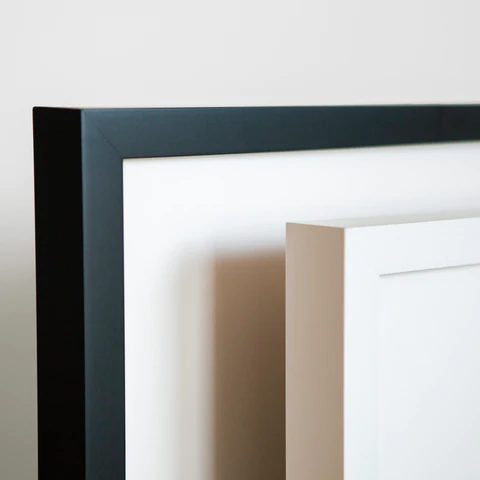 Classic Wood Frames
Choose between a black or white frame. We'll always include a suggestion based on what we think best suits each image.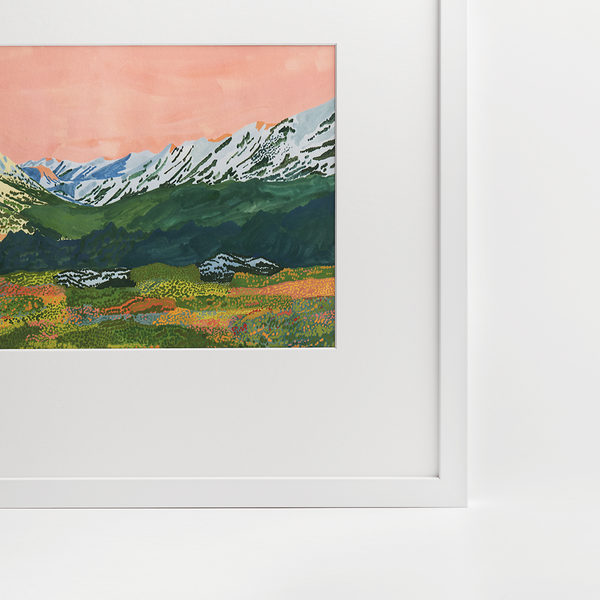 Archival Mat & UV-Blocking Plexi
We frame your art with a white mat made of four-ply archival, acid-free paper that's precision-cut to your image, as well as UV-blocking plexiglass to protect your art from the sun, pollution, heat, and humidity.
Good things take time

Our custom-framed prints are made to order by hand, so they take a bit longer to ship. Your framed art will be shipped 2-4 weeks from the date of your order. It travels via UPS Ground, with delivery 1-5 days from the shipment date. We think it's worth the wait!

*We do not currently ship framed art internationally.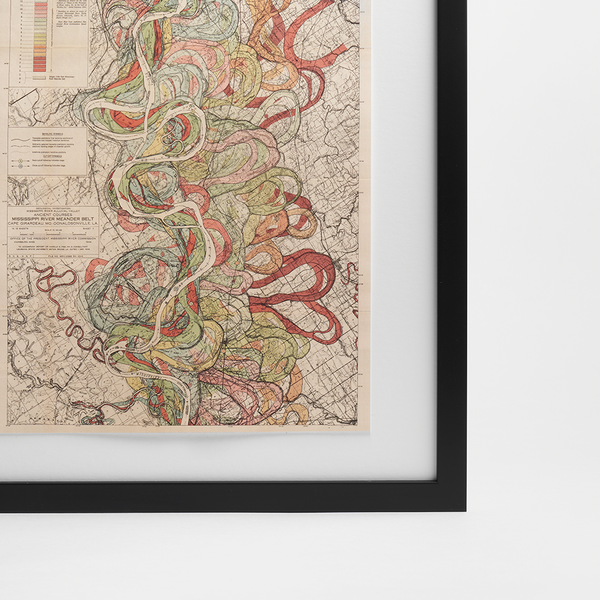 Float Framing
A few of our custom-framed editions are floated on top of a mat, instead of the mat sitting atop the print. In this case, the art is attached to an 8-ply cotton rag lift which is hidden behind the work, and mounted to a supporting white mat and acid free foam core with a spacer between the plexiglass and the surface of the work. The result is a look that keeps your art "floated" in the center of the frame.

This is in part a deliberate aesthetic decision preferred by the artist and in part because the breathing room permitted by the float allows the characteristics of the paper to express itself. The floating technique we use is both one of the most common and most archival ways to float frame a piece of art–a technique often used for art with interesting edges or textures, original works, and anything with an artifactual feel. For preservation, we apply museum-grade hinges to the backside of the four corners of the print (the sides are actually never affixed). Rest assured, your art is getting the star treatment!


Don't see the option to add a frame? Have more questions?
Some larger-sized prints don't list framing options; if you'd like to arrange a consultation about options, please contact us or email support@20x200.com and we'll do whatever we can to help. For more info about our policies, terms + conditions, please have a look at our FAQ page.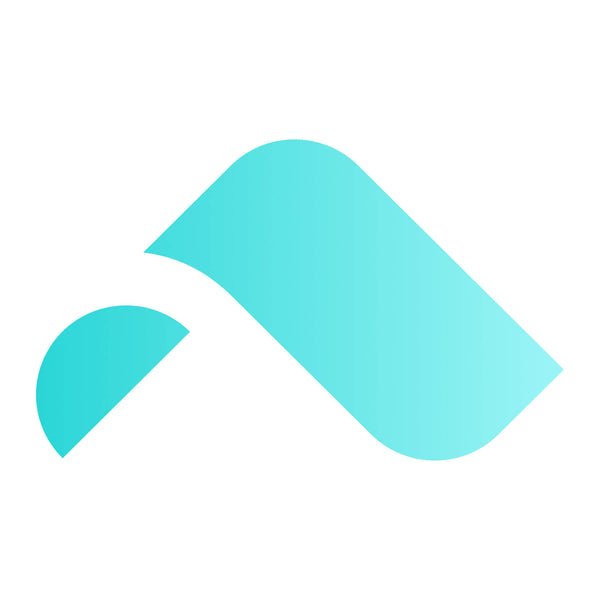 Protect Your Frame in Transit
We now offer Route Package Protection on all products, including custom framing! Route helps cover your order in the event that your order gets lost, stolen, or damaged while in transit while also protecting the planet. When you place an order with Route protecting, you'll have the opportunity to download the Route app to track its progress in real time. PLUS every order shipped with Route ships carbon-neutral.
Join our mailing list for 10% off your first order