This store requires javascript to be enabled for some features to work correctly.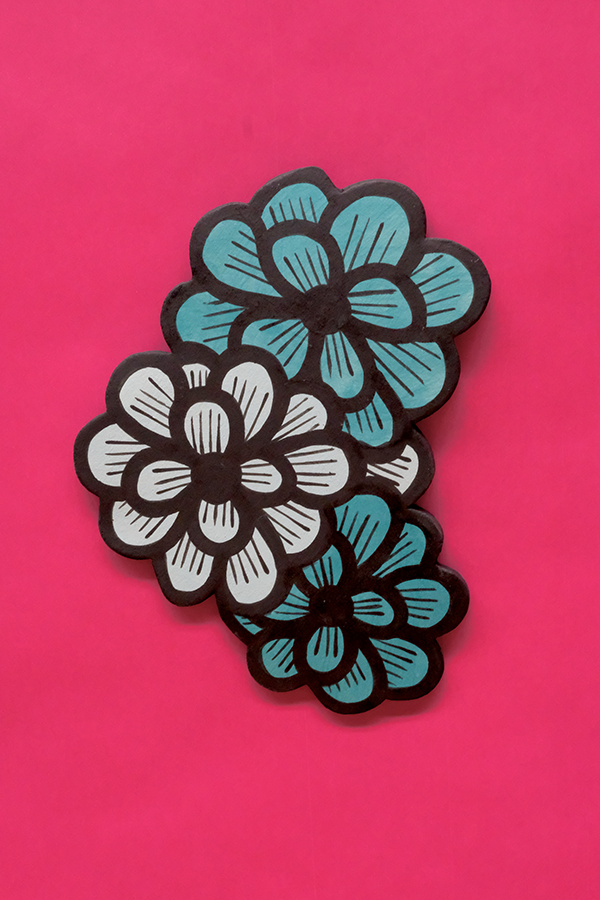 Wall Flower Tiles
Ariana Heinzman
's
Flower Wall Tiles
and 
Flower Burst Bud Vases
 are a meditation on the ever-present duality of the desire to escape to nature and the desire to control nature. Drawing inspiration from natural, organic shapes and forms,
Heinzman
layers brightly contrasting pigments with stylized geometric patterns to create magnificently dynamic pieces.
The bud vases are the perfect perch for a single, sensational bloom or stand alone as striking ceramic sculptures. Delicately balancing upon dimensional blossoms, these botanical bursts are positively kaleidoscopic. The tiles pack all the punch of the bud vases into a two-dimensional triumph. Imagine each wall tile as a single slice of its bud vase parallel. 
Join our mailing list for 10% off