This store requires javascript to be enabled for some features to work correctly.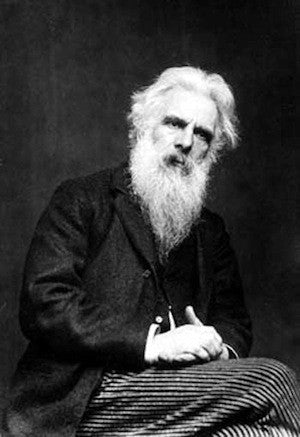 Eadweard Muybridge
Eadweard Muybridge (April 9, 1830 – May 8, 1904) was an English-born pioneer in photographing motion and in motion-picture projection. An eccentric man who used several aliases—Helios, The Flying Studio; several variants of his birth name, Edward Muggeridge—he first received worldwide acclaim with his landscape photographs of Yosemite Valley, which he developed from large negatives in a mule-driven darkroom.
Muybridge is most remembered for his contributions to the understanding of human and animal locomotion. In 1872, he was hired by railroad magnate Leland Stanford to find the answer to a popular question of the time: whether or not all four of a horse's hooves leave the ground during a gallop. Muybridge determined the answer by utilizing a series of large cameras. He repeated this practice of stop-motion photography with other animals and people, in effect preceding motion pictures and modern cinema.
Muybridge bequeathed his equipment, including his Zoopraxiscope projector, to the Kingston Museum in Kingston upon Thames, in southwest London. His works are part of the collections of such major institutions as the Smithsonian. Additionally, a large collection of his photographs and correspondence are in the archives at the University of Pennsylvania. A major exhibition of his works, entitled Helios: Eadweard Muybridge in a Time of Change, was held in 2010 at the Corcoran Gallery of Art in Washington, D.C., and at the Tate Britain in Millbank, London. The exhibition then went to the San Francisco Museum of Modern Art from February 26 through June 7, 2011.
His artistic legacy influenced such artists as Marcel Duchamp and Francis Bacon, while many of his photographic sequences have inspired cartoonists and filmmakers—Muybridge is referred to as the Father of the Motion Picture. Muybridge's personal life was also fodder for original works by poets, composers and playwrights.
Join our mailing list for 10% off
Sign up for our newsletter to get first access to new editions, catch the freshest commentary + features, and snag a special discount.