This store requires javascript to be enabled for some features to work correctly.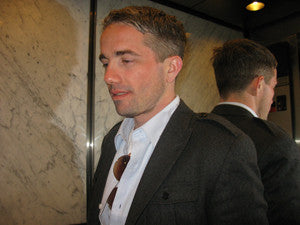 William Powhida
William Powhida makes fun of the art world to highlight the paradoxes and absurdities of economic and social value systems that keep the sphere of visual art afloat on a tide of inequality. His work relies on research and participation to diagram, list, perform and critique the forces that shape perceptions of value. He is responsible or partly responsible for exhibitions including "Overculture" at Postmasters Gallery, "Bill by Bill" at Charlie James Gallery, "POWHIDA" at Marlborough Gallery and "#class" at Winkleman Gallery.
Join our mailing list for 10% off
Sign up for our newsletter to get first access to new editions, catch the freshest commentary + features, and snag a special discount.