This store requires javascript to be enabled for some features to work correctly.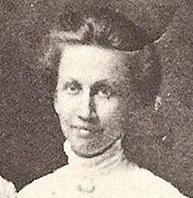 Hannah Borger Overbeck
Hannah Borger Overbeck
was the second of four sisters who established Overbeck Pottery in Cambridge City, Indiana in 1911 with the goal of producing high-quality, handmade ceramics as their primary source of income. Pioneers of their time, the women owned and operated every aspect of their business until the last of their deaths in 1955. While initially studying photography,
Hannah Borger Overbeck
became a skilled sketch artist and watercolor painter, eventually taking charge of the decorative designs for the pottery studio.
Join our mailing list for 10% off