This store requires javascript to be enabled for some features to work correctly.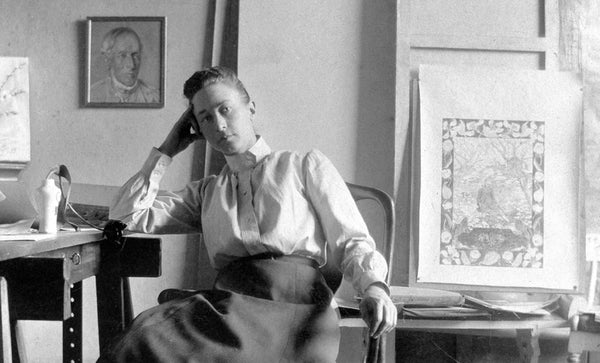 Hilma af Klint
Hilma af Klint (1862-1944) was a Swedish artist and spiritualist whose colossal works have become known as some of the first examples of abstract art. With an early interest in visual art, mathematics, and botany, af Klint attended the Royal Academy of Fine Arts in Stockholm where she excelled in landscape painting and portraiture. While making a living off commission from these conventional endeavors, af Klint became greatly involved in various forms of spiritualism including Anthroposophy, Theosophy, and Rosicrucianism. In the 1890s, she met four other female artists—together, they would become known as "The Five". The Five met regularly, believing they could communicate with a higher consciousness. These beliefs heavily influenced and even "directed" af Klint's work. She created her first series of abstract works in 1906, predating other artists such as Kandinsky and Mondrian, who are often regarded as the "pioneers of abstraction". Soon she began to develop a more intentional and independent expression of her ideas, incorporating biomorphic forms, mathematical proportions, and vibrant hues.
Af Klint kept her abstract work hidden from her contemporaries, believing the art world was unready to fully understand it. Stipulating that it remain secret until 20 years after her death, her work was largely unknown until the 1980s. Af Klint painted for a future audience, one willing to embrace a female pioneer in the field and the holistic nature of her work.  
Join our mailing list for 10% off
Sign up for our newsletter to get first access to new editions, catch the freshest commentary + features, and snag a special discount.