This store requires javascript to be enabled for some features to work correctly.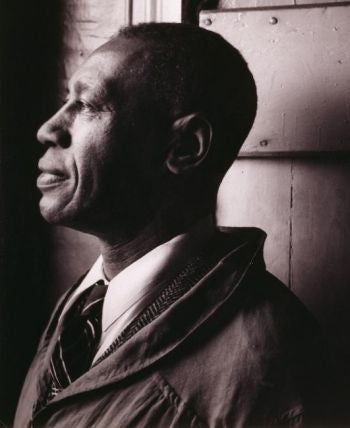 Horace Pippin
Horace Pippin was born in 1888 in West Chester, Pennsylvania, though his family relocated to Goshen, New York, while he was still young. Always interested in making art, he entered a magazine drawing contest at ten and won a box of crayons. In school, Pippin could often be found drawing the vocabulary words he was supposed to be learning how to spell. He had to set aside his education at fourteen to help his family make ends meet: working on a farm, as a porter at a hotel, and as an iron molder in a factory.

Pippin joined the army and was sent overseas to fight in World War I as part of the African-American 369th Infantry, aka Harlem's Hell Fighters. During his service he was shot by a sniper, losing the use of his right arm. He returned home in the 1920s and began painting as a way of strengthening his arm: first by using a white hot poker to burn images into wood panels and fill them in with paint, and later by using his left hand to guide his right. His first major painting took three years to complete.

In 1938, Pippin became part of a traveling group exhibit with the Museum of Modern Art. After this, he had several solo shows in Philadelphia, Chicago, and San Francisco. His work would also be shown in a number of museums across the country.

Pippin is remembered both for his images of war and those of peace. He is widely known as the first Black American painter to use his artistic medium to express concern about war and socio-political injustice, but he also created a number of images depicting calm, balanced interiors and childhood memories. He once said, "Pictures just come to my mind and then I tell my heart to go ahead."

Because Pippin was self-taught, he is recognized as a folk artist. He never used shading or a complex perspective, gravitating toward bright colors, flat shapes, and straight lines instead. He is the first self-taught Black American artist to gain prominence in the art world at large. Though Pippin died in 1946, his impact lives on.
Join our mailing list for 10% off