This store requires javascript to be enabled for some features to work correctly.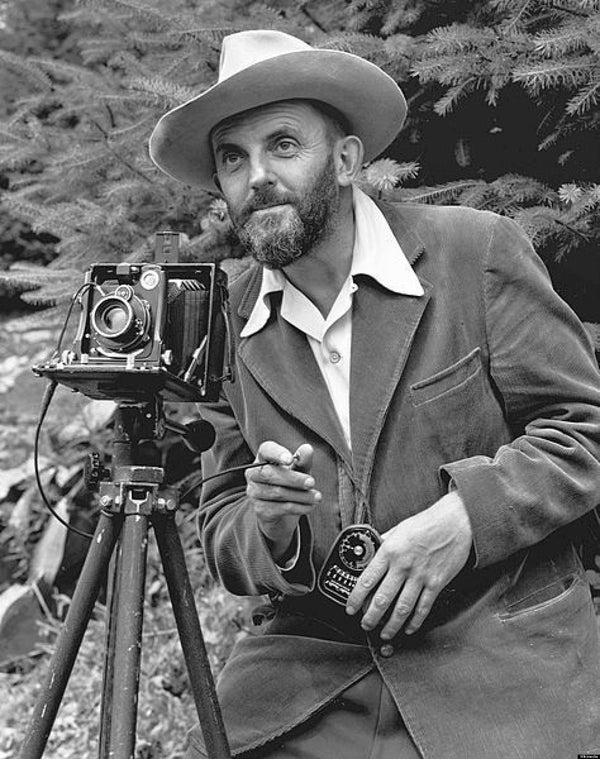 Ansel Adams
Ansel Adams (1902-1984) is perhaps one of if not the most famous American photographer, and for a plethora of reasons. A man of many talents, he was an avid environmentalist and used his work as a means to depict what he loved and gain support for the preservation of our national landscape. 

Adams' work captures the breathtaking beauty of the American West; rugged, sweeping, and solemn all at once. Having been so passionate it's not hard to see why his pictures convey so much emotion; his love for nature echoes through out all of his pieces. His masterful monochromatic depictions are credited to his creation of the Zone System. This technique allowed photographers to control the exposure and the image's development, which is why there's such a broad depth and superb crispness to his photos. To say his work is important is a vast understatement; it's so significant that his piece The Tetons and the Snake River was sent into space aboard the Voyager as a depiction of life on earth. Adams also helped spearhead the movement towards preserving our national landscape; because of his photos, work with the Sierra Club, and tenacious advocacy he helped expand the National Park system. His contributions did not go unnoticed - in 1980 he was awarded the Presidential Medal of Freedom from Jimmy Carter, the highest honor a civilian can receive.

Moreover, Adams' photos are so striking they propelled photography forward as a medium comparable to painting and sculpture. They changed the way people perceived the medium and led to photography becoming more established among the fine arts. Throughout his extensive career he produced an extraordinary number of pieces, especially from his Moonrise, Hernandez, New Mexico series which he continually reworked over 30 years. His legacy continues to inspire an expansive audience and capture the essence of the American West.
Join our mailing list for 10% off
Sign up for our newsletter to get first access to new editions, catch the freshest commentary + features, and snag a special discount.