This store requires javascript to be enabled for some features to work correctly.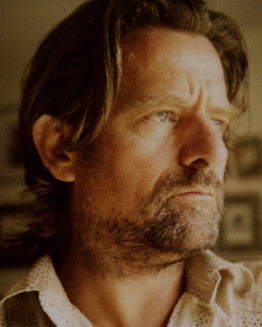 Bert Teunissen
Bert Teunissen was born in 1959 in Ruurlo, the Netherlands. He went to Amsterdam in 1984 to work as a photographer's assistant and became an independent commercial photographer in 1987. Bert worked for all the major advertising agencies and magazines for about 10 years before he started to make personal projects.  Since 1996, he's been working on a project called Domestic Landscapes. The project is about light—natural daylight. The photos show how daylight illuminated the domestic interior, and how it dictated the way interiors were built, used and decorated. Consideration for this specific light and the atmosphere it created originated in the architecture of the pre-electricity era, when daylight was the main source of light. This kind of light started to disappear from European homes after World War II. At this moment, few of these homes remain.  The project is Bert's personal quest to document the light and atmosphere of his youth. The house in which he was born and raised was taken down by his parents when he was eight years of age. The new house was built to new standards.  The light in his photographs is the same that was used by the great Dutch masters—Vermeer, Josef Israëls and Pieter de Hoogh—in their paintings.

Join our mailing list for 10% off
Sign up for our newsletter to get first access to new editions, catch the freshest commentary + features, and snag a special discount.