This store requires javascript to be enabled for some features to work correctly.
Gifts for everyone on your list. Shop the Holiday Gift Guide.

Last call for prints and framed art!
Order by midnight TONIGHT.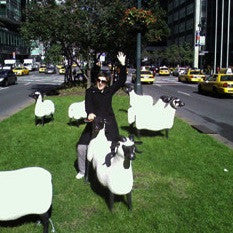 Jennifer Sanchez
Jennifer was born in Florida and now lives in New York City. Her bold and bright paintings have been exhibited across the U.S. and Canada. Her designs are best described as exploding optimism, and have been translated onto many surfaces and products, such as: various sporting goods, assorted packaging, and textiles. 
Join our mailing list for 10% off
Sign up for our newsletter to get first access to new editions, catch the freshest commentary + features, and snag a special discount.