This store requires javascript to be enabled for some features to work correctly.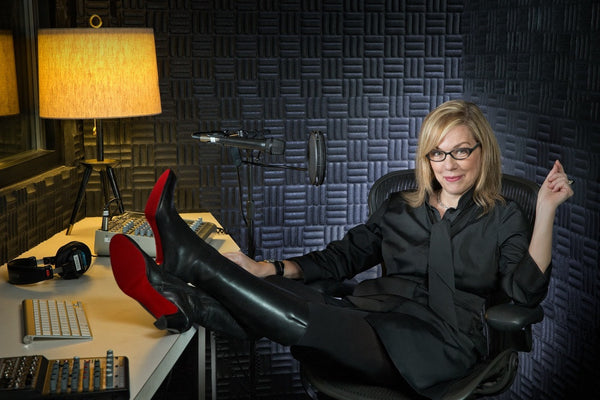 Debbie Millman
Debbie Millman is a designer, author, educator and strategist. She is the host of the award-winning podcast "Design Matters," Chair of the world's first Masters in Branding Program at the School of Visual Arts, President Emeritus of AIGA, and a contributing editor at Print Magazine. She is the author of two books of illustrated essays: Look Both Ways and Self-Portrait As Your Traitor; the later of which has been awarded a Gold Mobius, a Print Typography Award, and a medal from the Art Directors Club. Her artwork has been exhibited at the Boston Biennale, Chicago Design Museum, Anderson University, School of Visual Arts, Long Island University, The Wolfsonion Museum and the Czong Institute for Contemporary Art. She has been artist-in-residence at Cranbrook University, Old Dominion University and Notre Dame University, and has conducted visual storytelling workshops at Academy of Art University in San Francisco, the University of Utah, Hartford University, Albuquerque Academy and the High School of Art and Design in New York. She has designed campaign buttons for Hillary Clinton, wrapping paper and beach towels for One Kings Lane, greeting cards for Mohawk, MOO and Card-To-Art, playing cards for DeckStarter, notebooks for Shutterstock and Baron Fig, and T-shirts for Within The Fold.
Join our mailing list for 10% off
Sign up for our newsletter to get first access to new editions, catch the freshest commentary + features, and snag a special discount.