This store requires javascript to be enabled for some features to work correctly.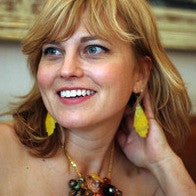 Jane Mount
Jane Mount makes things for people who love books (and illustrates some other stuff here and there). She was born in Atlanta and formed in Manhattan, loves Berlin and now lives in Maui, with her Swiss husband and two cats. In My Ideal Bookshelf (published by Little, Brown in 2012), she illustrated the favorite books of over 100 famous creatives.
Join our mailing list for 10% off
Sign up for our newsletter to get first access to new editions, catch the freshest commentary + features, and snag a special discount.