This store requires javascript to be enabled for some features to work correctly.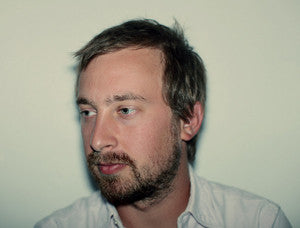 Ian Baguskas
Ian Baguskas grew up in Philadelphia, PA, and moved to New York on a full scholarship to the Cooper Union for the Advancement of Science and Art, where he received his BFA. Ian is represented by Jen Bekman Gallery in New York, where he had his debut solo show, Sweet Water, in 2008. Other exhibitions include In Search of the Magnificent at the CCNY Art Gallery, in 2009; You Might Find Yourself at the Ice Box at Philadelphia's Crane Arts, in 2008, and Hey, Hot Shot! Ne Plus Ultra 2007 Annual and Hey, Hot Shot! 2006 Spring Showcase at Jen Bekman Gallery. In 2008, Baguskas was named a PDN 30, one of the top 30 emerging photographers by Photo District News, and was a winner of Magenta's Flash Forward award for emerging photographers. He was also nominated for the KLM Paul Huf Award. In 2007, he was honored as one of four finalists for the Aperture Portfolio Prize, and was a winner of the Ne Plus Ultra, Hey, Hot Shot! Annual. Most recently Ian's work has won the British Journal of Photography Open Walls Arles 2020, exhibited at Galerie Huit Arles, the Life Framer 2020 Street Life category, and is included in the book, Observations in the Ordinary published by Subjectively Objective. Traveling extensively, Baguskas continues to make photographs based on ideas about modern exploration.
Join our mailing list for 10% off
Sign up for our newsletter to get first access to new editions, catch the freshest commentary + features, and snag a special discount.