This store requires javascript to be enabled for some features to work correctly.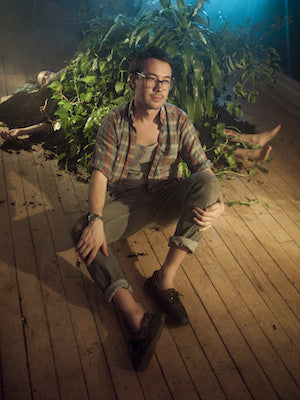 Brendan George Ko
Brendan George Ko has lived amongst the yuccas and coyotes of New Mexico. He's also surfed with the craziest sons of guns he ever met during his time in Texas. Brendan grew up on the outskirts of Toronto, Ontario, and lived half his life moving throughout America, with endless road trips, and faces of so many, dear human beings. He sees every photograph he takes as a document; a document of a memory, a document of a person; a time and place, a feeling and a trace (of something that once was, something worth remembering). He is creating and recreating a history of all that he is, with words, and images, so that he can remember beyond his memory, for a record of being. Formally, Brendan went to school at The Ontario College of Art & Design, where he received his BFA in photography. Currently he shows with LE Gallery in Toronto, where his new work can been seen. Occasionally he also curates shows throughout the land, and does editorial here and there.
Join our mailing list for 10% off
Sign up for our newsletter to get first access to new editions, catch the freshest commentary + features, and snag a special discount.