This store requires javascript to be enabled for some features to work correctly.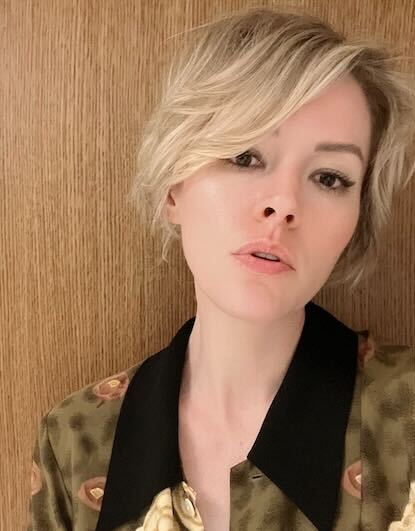 Joan LeMay
Joan LeMay (American, b. 1979 in Houston, Texas) is a portraitist and illustrator who is interested in pattern, gesture and Byzantine halos. She loves painting people, animals, plants and things (a kind of anthropomorphic approach to portraiture) in equal measure, and packs referential objects, color-based symbolism and other subject-specific elements into the busy backgrounds of her work in order to reflect the soul and life of the subject depicted. She is currently focusing on work that celebrates what soothes us (and what soothed her in her childhood)--over-the-top portraits of beloved TV and pop culture personalities and public role models, food, fellow artists, and portraiture of medications. The medication work is also designed to help those who rely on medications to celebrate the existence of treatments instead of feeling stigmatized for having to take anything in the first place. She also takes pet portraiture and memorial portraiture very seriously.
Join our mailing list for 10% off
Sign up for our newsletter to get first access to new editions, catch the freshest commentary + features, and snag a special discount.