This store requires javascript to be enabled for some features to work correctly.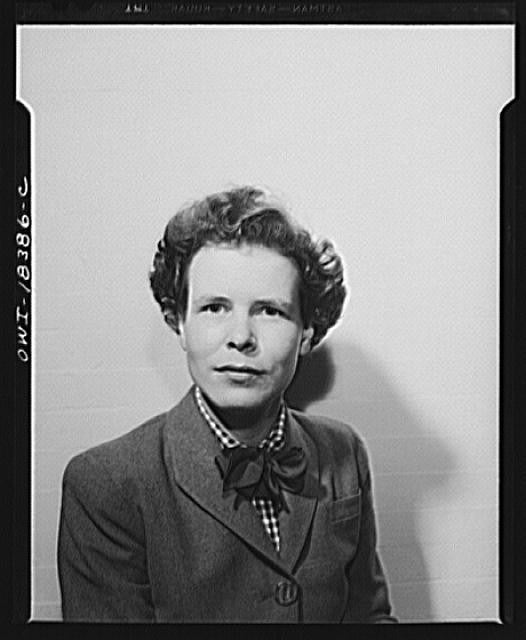 Marjory Collins
Marjory Collins described herself as a "rebel looking for a cause." She began her photojournalism career in New York City in the 1930s by working for such magazines as PM and U.S. Camera. At a time when relatively few women were full-time magazine photographers, such major photo agencies as Black Star, Associated Press, PIX, and Time, Inc., all represented her work.
In 1941, Collins joined Roy Stryker's team of photographers at the U.S. Office of War Information to document home front activities during World War II. She created remarkable visual stories of small town life, ethnic communities, and women war workers. The more than 3,000 images she took in 1942-43 are preserved in the Farm Security Administration / Office of War Information Collection at the Library of Congress Prints and Photographs Division.
After World War II, Collins combined three careers--photographer, editor, and writer. She traveled internationally as a freelance photographer for both the U.S. government and the commercial press. She also participated in social and political causes and was an active feminist who founded the journal Prime Time (1971-76) "for and by older women." Her study of the role of older women in society resulted in an M.A. degree in American Studies from Antioch College West in 1984, shortly before her death from cancer in 1985 in San Francisco.

– Library of Congress
Join our mailing list for 10% off
Sign up for our newsletter to get first access to new editions, catch the freshest commentary + features, and snag a special discount.