This store requires javascript to be enabled for some features to work correctly.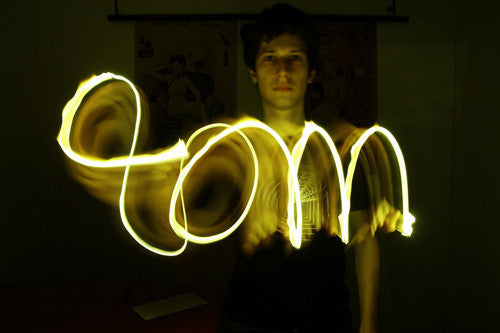 Tom Kondrat
'I was born in Warsaw, Poland. When I was a child, my parents worked as freelance photographers in their spare time. I traveled with them every weekend, observing how they photograph local tourist attractions for travel and promotional magazines. At that time I found it very boring. Then one day my father gave me one of his cameras - Praktica B200. He quickly showed me how to focus and told me not to go below 1/60s for shutter speed. I remember we were photographing swamps at the national park that day. I took a picture of a birch almost falling into the water with a beautifully reflected light from the sun. I got that photograph published in a tourism magazine and even got paid for it. I was 12 at that time.
More than 10 years later I picked up photography again, out of boredom. I was studying financial computing in London but instead of attending the lectures and getting ready for the exams, I explored the area on my bicycle with a compact camera in my pocket. I soon developed an unreasonable passion for photography, I spent all my savings for professional equipment, dropped out of uni and started my first photography course.'
Tom Kondrat has a rich wide approach to static shots that speaks in volumes. Unlike the photos which play the supporting role to their subjects, Tom's works reveal a kind of temperature and delicacy which is seen only in classical paintings. Photographing for Tom is a meditation. Traveling around the world to take pictures is a spiritual journey for him - a trip inside to find the borders of his own fears and limits.
Tom's work has been published internationally and shown in galleries of London, Beijing and Taipei. He currently lives and works in Taiwan. For his latest body of work, Tom is working with a Swiss woodworking master to build one of the largest camera of its kind. He is using it together with 19th century photography processes to create one of a kind, huge negatives of the Taiwanese landscape to channel the aesthetics of traditional Chinese ink painting. He also works on three other projects about typhoons, death and environmental issues.
Join our mailing list for 10% off