This store requires javascript to be enabled for some features to work correctly.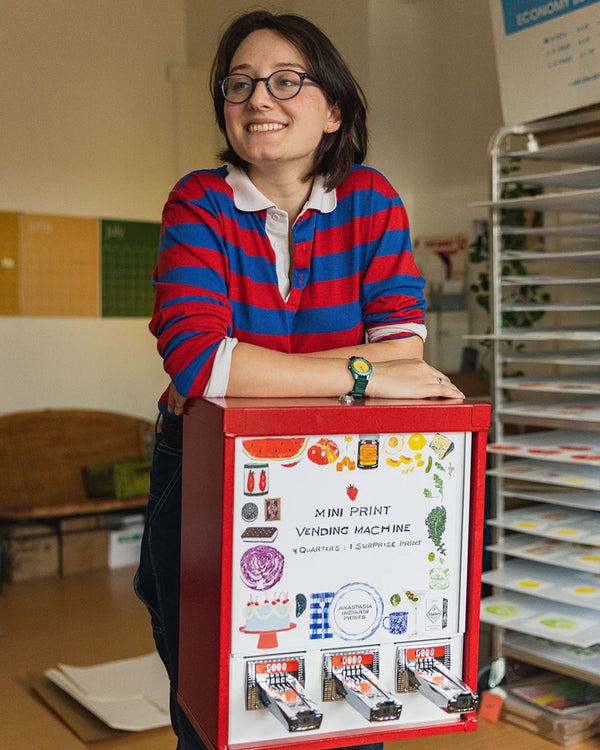 Anastasia Inciardi
Ana Inciardi is a printmaker based in Portland, Maine. She uses linocuts to celebrate the food that connects her to her Italian-American upbringing in Brooklyn, New York. She is continually inspired by the food grown by her fiancée, Addison, an organic farmer. Ana first discovered linocuts while studying Art and Art History at Kenyon College and has pursued the medium ever since. When she's not working in her studio she spends her time ice skating, eating tomatoes, talking to her grandmother on the phone, and adoring her cat, Coupon. Ana has been featured in The New York Times Magazine, Print Magazine, The MOFGA Newsletter, and the Portland Press Herald.
Join our mailing list for 10% off
Sign up for our newsletter to get first access to new editions, catch the freshest commentary + features, and snag a special discount.