This store requires javascript to be enabled for some features to work correctly.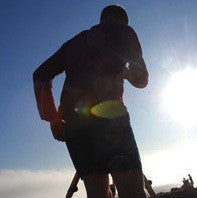 Christian Chaize
Christian Chaize, a self-taught artist, lives and works in Lyon, France. In 1992, he was awarded the Prix European Panorama de Kodak for Young European Photographer in Arles, France. In 2004, Chaize became intrigued by a small stretch of coastline in southern Portugal. Itching an artistic scratch, he began shooting what was then an entirely new subject matter for him. Using medium- and large-format cameras, his commitment to photographing a single beach front several times a year since then is now evident in the series Praia Piquinia. This work has been the focus of two one-man museum shows in Portugal, as well as gallery exhibitions in New York, Berlin and Lyon. Among other publications, it has been featured in The Collector's Guide to New Art Photography Vol. 2, BLINK MAGAZINE, Issue No. 13 and Elle Decor. In addition to its popularity on 20x200, Praia Piquinia is also the subject of Chaize's first monograph, published by Chronicle Books for release in the spring of 2013. Paradis, images made in the Seychelles, and To Praia Grande, a separate beach series shot in Portugal, have also been exhibited in New York and Berlin, respectively. Future projects will continue to reveal his interest in enlightening the way we look at something that has otherwise become banal, or merely familiar. In the words of Marcel Proust, and in the tradition of all the great modern photographers who came before him, Chaize is always seeking to "have new eyes."
Join our mailing list for 10% off
Sign up for our newsletter to get first access to new editions, catch the freshest commentary + features, and snag a special discount.