This store requires javascript to be enabled for some features to work correctly.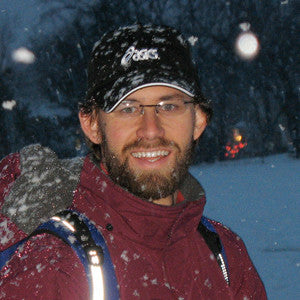 Colin Blakely
Born in New York City, Colin Blakely lived in Brooklyn for eight years before he moved to Houston, Texas, and lived there through high school. He received his BA from Williams College with a double major in studio arts and abstract math. After two years as a middle school math, science and photography teacher in Houston, he returned to school at the University of New Mexico, where he received his MFA in photography in 2001. He is currently Professor of Photography and Head of the Art Department at Eastern Michigan University in Ypsilanti, Michigan. His work has been shown at Fotofest Houston 2002 and 2004, the Society for Contemporary Photography, the Pingyao International Photography Festival, the Griffin Museum of Photography, the Photographic Center Northwest and Jen Bekman Gallery. Colin was a runner-up for the 2009 Aperture Portfolio Prize and a Winter 2007 Hot Shot. Colin currently resides in Ann Arbor, Michigan, with his wife and three children. Always inspired by sense of place, he has found a perfect subject in the small neighborhood where he lives.
Join our mailing list for 10% off
Sign up for our newsletter to get first access to new editions, catch the freshest commentary + features, and snag a special discount.