This store requires javascript to be enabled for some features to work correctly.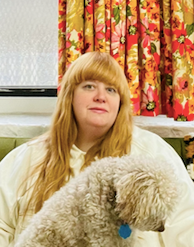 Cosmic Peace Studio
Rose Lazar is an artist living and creating in Brooklyn, NY. She began Cosmic Peace Studio as a way to combine her skills in printmaking, sculpture and painting to create unique home goods that while made in multiples still have a uniqueness to them that make them feel as if they were made for you. 
Join our mailing list for 10% off
Sign up for our newsletter to get first access to new editions, catch the freshest commentary + features, and snag a special discount.