This store requires javascript to be enabled for some features to work correctly.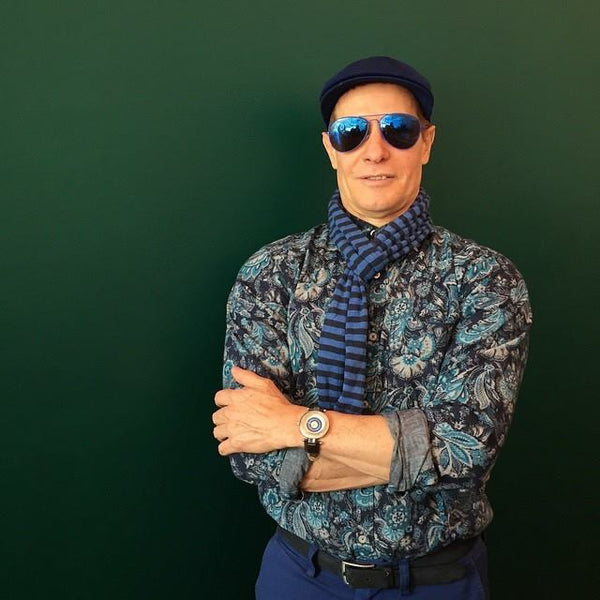 Ruben Natal-San Miguel
RUBEN NATAL-SAN MIGUEL is an architect, fine art photographer, curator, creative director and critic. His stature in the photo world has earned him awards, features in major media, countless exhibitions and collaborations with photo icons such as Magnum Photographer Susan Meiselas. Gallery shows include: Asya Geisberg, SoHo Photo, Rush Arts, Finch & Ada, Kris Graves Projects, Fuchs Projects, WhiteBox Gallery, Station Independent Projects Gallery, LMAK Gallery, Postmasters Gallery Rome & NYC and others. His work has been featured in numerous institutions: The New York Public Library, Schomburg Center for Research in Black Culture, Griffin Museum of Photography, Museum of Fine Arts Boston, African American Museum of Philadelphia, The Makeshift Museum in Los Angeles, University of Washington, El Museo del Barrio, Studio museum of Harlem, The Museo Of The City of NY, Fitchburg Museum of Art, Leslie-Lohman Museum of Art, Mint Museum, NC., The Musée De La Civilization, Quebec ,Canada and Phillips Auction House , Aperture Foundation, Rockefeller Center, NYC and a most recent Art & Design Lightbox Commission Project for the Metropolitan Transit Authority NYC Subway at Barclay's Center , Brooklyn, NYC.
International art fair representation includes: Outsider Art Fair, SCOPE, PULSE, Art Chicago, Zona Maco, Mexico, Lima Photo, Peru and Photo LA. and Filter Photo Festival in Chicago Ill. His photography has been published in a long list of publications, highlights: New York Magazine, The New York Times, The Huffington Post, Time OUT, Aperture, Daily News, OUT, American Photo, ARTFORUM, VICE, Musee, ARTnet and The New Yorker, PBS and NPR. In 2016, Ruben's Marcy's Playground was selected for both the Billboard Collective and website for Apple. His photographs are in the permanent collections of El Museo Del Barrio in NYC, The North Carolina Museum of Art, Raleigh, NC., The Center for Photography at Woodstock, NY, The Contemporary Collection of the Mint Museum Charlotte, North Carolina, The Bronx Museum for the Arts, School of Visual Arts, NYC, The Fitchburg Museum of Art, Massachusetts, The Minneapolis Institute of Art, The Leslie Lohman Museum of Art, The Studio Museum of Harlem and The Museum of The City of NY.

Join our mailing list for 10% off
Sign up for our newsletter to get first access to new editions, catch the freshest commentary + features, and snag a special discount.