This store requires javascript to be enabled for some features to work correctly.
Gifts for everyone on your list. Shop the Holiday Gift Guide.

Last call for prints and framed art!
Order by midnight TONIGHT.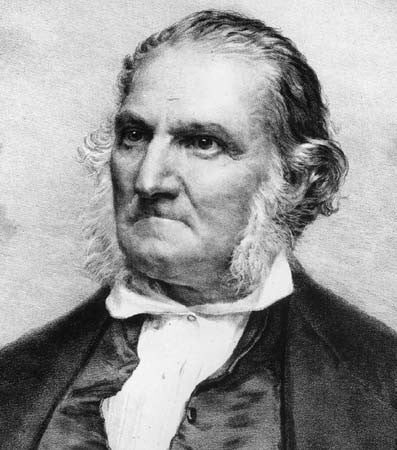 John James Audubon
John James Audubon (1785-1851) was not the first person to attempt to paint and describe all the birds of America, but for half a century he was the young country's dominant wildlife artist. His seminal Birds of America, a collection of 435 life-size prints, is still a standard against which 20th and 21st century bird artists are measured.
Audubon was born in Saint Domingue (now Haiti), the illegitimate son of a French sea captain and plantation owner and his French mistress. Early on, he was raised by his stepmother, Mrs. Audubon, in Nantes, France, and took a lively interest in birds, nature, drawing, and music. In 1803, at the age of 18, he was sent to America, in part to escape conscription into the Emperor Napoleon's army. He lived on the family-owned estate at Mill Grove, near Philadelphia, where he hunted, studied, and drew birds, and met his wife, Lucy Bakewell. While there, he conducted the first known bird-banding experiment in North America, tying strings around the legs of Eastern Phoebes; he learned that the birds returned to the very same nesting sites each year.
Audubon spent more than a decade as a businessman, eventually traveling down the Ohio River to western Kentucky—then the frontier—and setting up a dry-goods store in Henderson. He continued to draw birds as a hobby, amassing an impressive portfolio. While in Kentucky, Lucy gave birth to two sons, Victor Gifford and John Woodhouse, as well as a daughter who died in infancy. Audubon was quite successful in business for a while, but hard times hit, and in 1819 he was briefly jailed for bankruptcy.
With no other prospects, Audubon set off on his epic quest to depict America's avifauna, with nothing but his gun, artist's materials, and a young assistant. Floating down the Mississippi, he lived a rugged hand-to-mouth existence in the South while Lucy earned money as a tutor to wealthy plantation families. In 1826, he sailed with his partly finished collection to England. The American Woodsman was literally an overnight success. His life-size, highly dramatic bird portraits, along with his embellished descriptions of wilderness life, hit just the right note at the height of the Continent's Romantic era. Audubon found a printer for the Birds of America, first in Edinburgh, then London, and later collaborated with the Scottish ornithologist William MacGillivray on the Ornithological Biographies—life histories of each of the species in the work.
The last print was issued in 1838, by which time Audubon had achieved fame and a modest degree of comfort, traveled the country several more times in search of birds, and settled in New York City. Audubon's story is one of triumph over adversity; his accomplishment is destined for the ages. He encapsulates the spirit of young America, when the wilderness was limitless and beguiling. He was a person of legendary strength and endurance, as well as a keen observer of birds and nature.
- National Audubon Society
Join our mailing list for 10% off
Sign up for our newsletter to get first access to new editions, catch the freshest commentary + features, and snag a special discount.