This store requires javascript to be enabled for some features to work correctly.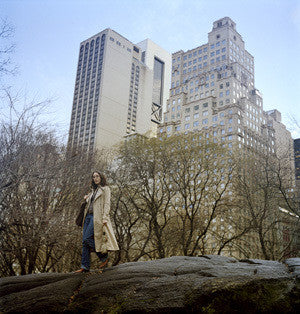 Jessica Bruah
I grew up in Crystal Lake, Illinois, which is a suburb outside of Chicago. Crystal Lake is the kind of place small enough that it forces you to actively seek out your own excitement, yet close enough to the city to be able to escape there from time to time. I took my first black and white photography class at the local community college when I was 15 and was immediately hooked. After that, I spent a lot of time figuring out how to continue taking pictures for fun. I eventually decided, much to the immediate horror of family and friends, to become a photographer rather than simply making it an expensive hobby. In 2004, I received my Bachelor of Fine Arts in photography with a minor in fiction writing from Columbia College Chicago. Since then, I have exhibited in Chicago, New York, Miami, Toronto and Seattle, including an exhibition at Jen Bekman Gallery in the Winter 2006 Hey, Hot Shot! show. I was one of the winners of the Magenta Foundation's Emerging Photographers Competition, Flash Forward. In the spring of 2009, I received my MFA from the Photography, Video and Related Media department at the School of Visual Arts.
Join our mailing list for 10% off
Sign up for our newsletter to get first access to new editions, catch the freshest commentary + features, and snag a special discount.