This store requires javascript to be enabled for some features to work correctly.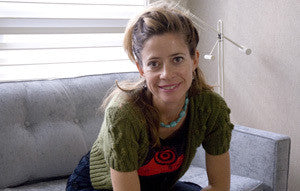 Jessica Snow
Jessica Snow was born in Berkeley, CA, and currently lives and works in San Francisco.  She has had solo exhibitions at Rena Bransten Gallery in SF, the Riverside Art Museum, POST in LA, Jen Bekman Gallery and Merge Gallery in NYC. Snow has received numerous honors, including the Artadia Award, the Cadogan Fellowship Award and selection for the American Artists Abroad Program in Montevideo, Uruguay.  She studied at Mills College, UC Davis, the Sorbonne and the Skowhegan School of Painting and Sculpture. Learn more about Jessica in our In the Studio interview!
Join our mailing list for 10% off
Sign up for our newsletter to get first access to new editions, catch the freshest commentary + features, and snag a special discount.