This store requires javascript to be enabled for some features to work correctly.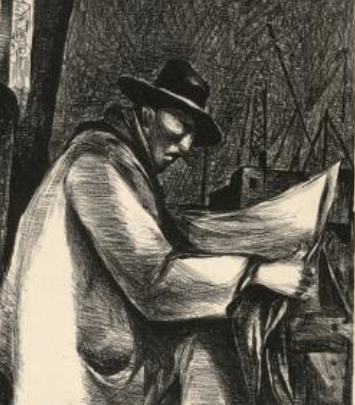 Joseph Vogel
Joseph Vogel (1911-1995) was born in Poland (then Austria-Hungary), and moved to the United States with his family at age 16. He studied at the National Academy of Design in New York, but credits his real art education and growth to self-exploration of museums and art associations. Vogel joined the Federal Arts Project after a bout of unemployment in the early 1930s. While there, Vogel was surprised to find a freedom of subject and medium within the job considering that most government-supported arts tended to be rigidly controlled and academic. His work flourished in abstraction, surrealism, and expressionism covering a range of subjects from politics to sports.
Join our mailing list for 10% off
Sign up for our newsletter to get first access to new editions, catch the freshest commentary + features, and snag a special discount.