This store requires javascript to be enabled for some features to work correctly.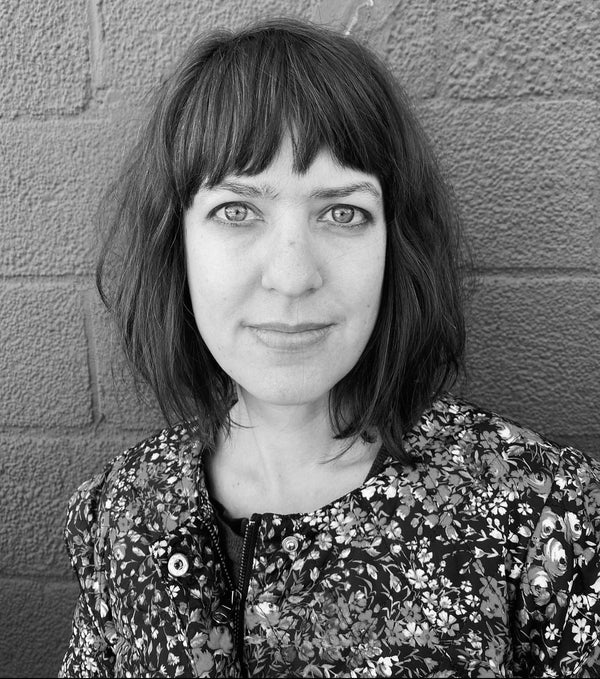 Julia Elsas
Julia Elsas was born in Birmingham, Alabama and currently resides in Brooklyn, New York. Her visual art encompasses printmaking, ceramics, sculpture, installation, and performance. Julia's line of functional and playful ceramic goods was established in 2016. Each ceramic piece is one-of-a-kind and hand-built in Julia's Brooklyn, NY studio.
Julia's work has been featured in Architectural Digest, Better Homes and Gardens, Domino, Into the Gloss, Museum at Eldridge Street, New York Magazine, Remodelista, Sight Unseen and Who What Wear. Her ceramics can be found in the Whitney Museum Shop, The Jewish Museum Shop and The Museum of Arts and Design.
Julia has been an artist-in-residence at the Scuola Internazionale di Grafica di Venezia, Venice, Italy; Gowanus Studio Space, Brooklyn, NY; Virginia Center for the Creative Arts, Amherst, VA; and Kala Art Institute, Berkeley, CA. She was in the 2018-2019 inaugural cohort of the New Jewish Culture Fellowship and was a 2019 - 2020 Keyholder Resident at the Lower East Side Print Shop. In 2022, Julia was an artist-in-residence at Obracadobra in Oaxaca, Mexico.
Julia also is the co-founder of
SONIC MUD
, an experimental music group which brings together Julia's ceramic sonic sculptures and established musicians for one-night musical performances. Past performances have taken place at Cooler Gallery, Printed Matter, The Drawing Center, The New School, NARS Foundation, Ortega y Gasset, Relationships, BKLYN CLAY and Pratt Art Institute.
Join our mailing list for 10% off
Sign up for our newsletter to get first access to new editions, catch the freshest commentary + features, and snag a special discount.