This store requires javascript to be enabled for some features to work correctly.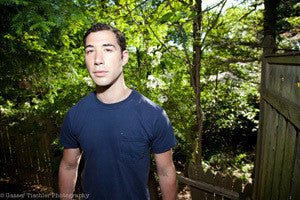 Matthew Tischler
Matthew lives and works in New York City. He earned a BA in filmmaking and photography from Sarah Lawrence College. In 2007, he had a solo show at the bobparsley Galerie in Berlin, Germany. His work has also been exhibited at Real Art Ways, HEREart, Organization of Independent Artists, Viridian Artists and Gen Art. His photographs have been included in exhibitions juried by Jennifer Blessing and Robert Rosenblum of the Guggenheim Museum. In 2005, Matthew was a Spring Hot Shot! Jen Bekman Gallery. He is a recipient of a Van Lier film grant from Film/Video Arts and was a finalist for the Sundance Institute's Feature Film Project. His work has been published in Photographer's Forum and the book Exploring Color Photography. 
Join our mailing list for 10% off
Sign up for our newsletter to get first access to new editions, catch the freshest commentary + features, and snag a special discount.