This store requires javascript to be enabled for some features to work correctly.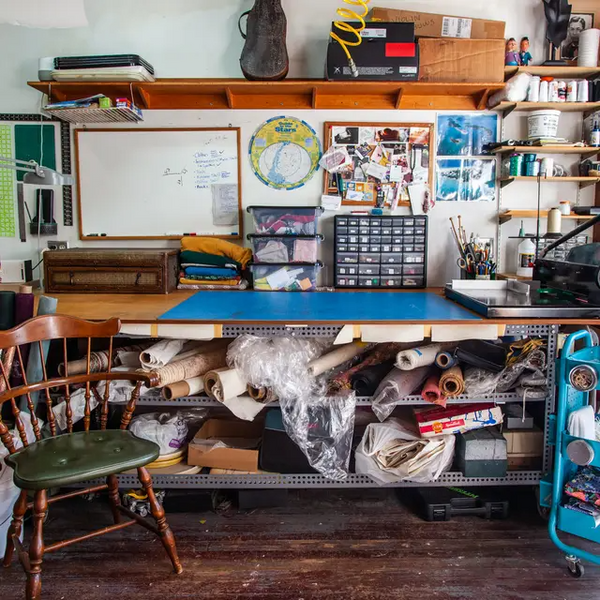 Melike Carr
For as long as I can remember, I have worked with my hands. My dad was the most handy and creative person I've ever known, and I grew up watching him work in his upholstery shop on Howard Street. He could fix or make anything and nothing went to waste in his shop. He taught me how to sew, cook, use tools, and always nurtured my imagination. Now his shop has become my workspace where I make pottery and books, do woodworking and photography, and, of course, upholstery which I am slowly teaching myself just as my father did. I like working with different mediums to keep variety in my projects. This also also allows me to use up my materials a lot more effectively. You may notice some of the same materials across different projects and mediums: old clothing where the fabric is fragile becomes a bookcover or used to create texture on pottery; a random piece of rare fabric or paper is turned into a unique accent on a book or clothing item; smaller books use up paper and bookboard scraps; and the tiniest scraps of fabric accumulate and are added to poufs and meditation pillows as stuffing. A lot of similar themes will end up working their way through my different mediums as well. Some of my favorites are space, cats, bees, mushrooms, birds, and the moon. When I'm not making pretty things in the shop, I'm cooking yummy Turkish food, hanging with Rodrigo, our cats, our family and friends, or exploring Baltimore and beyond!
Join our mailing list for 10% off
Sign up for our newsletter to get first access to new editions, catch the freshest commentary + features, and snag a special discount.