This store requires javascript to be enabled for some features to work correctly.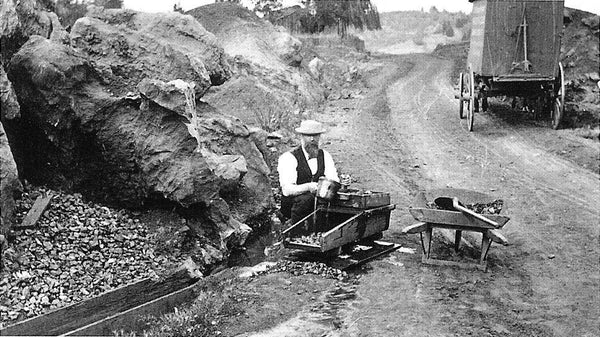 Carleton Watkins
Carleton Watkins is perhaps the best known early western photographer. Watkins worked with a mammoth-plate camera, using the wet-collodion technique to produce strikingly detailed images. His work of the Yosemite Valley was instrumental in the creation of the Yosemite Grant and later the National Parks Service.

Watkins grew up in upstate New York, but moved to San Francisco with dreams of striking gold. When that venture failed, he worked briefly in delivery and as a bookstore clerk. The bookstore was close to the studio of daguerreotypist Robert Vance, who taught Watkins the basics of photography. With this new skill, Watkins traveled to the Yosemite Valley and made both mammoth-plate images and stereoscopic images. These were some of the first photographs of Yosemite ever seen in the East, eventually capturing the attention of the capitol. President Lincoln signed the Yosemite Grant in 1864, setting aside the land for federal protection.

Watkins continued to shoot in Yosemite for the California Geological Survey, later opening his own gallery just for his award-winning Yosemite images. Though he suffered a series of unfortunate events that led to the loss of his sight and many of his negatives, his images continue to live on.
Join our mailing list for 10% off
Sign up for our newsletter to get first access to new editions, catch the freshest commentary + features, and snag a special discount.