This store requires javascript to be enabled for some features to work correctly.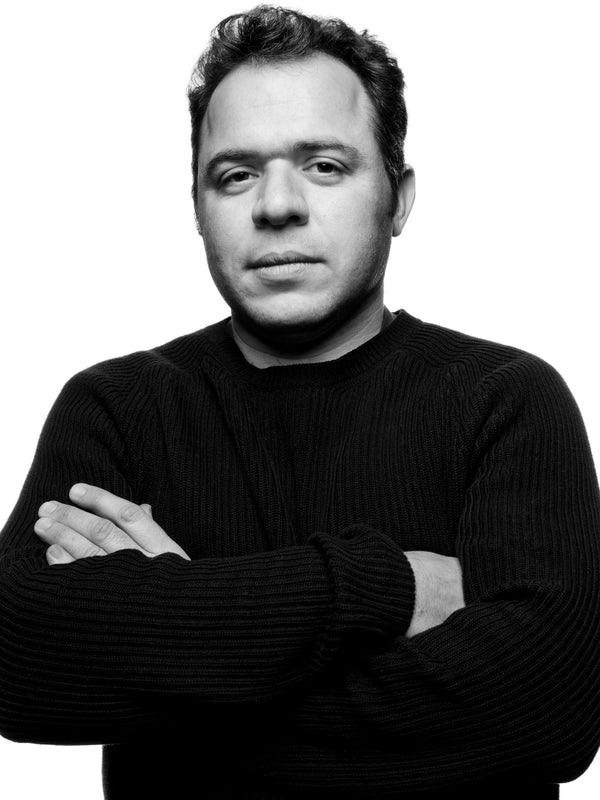 Edel Rodriguez
Edel Rodriguez was born in Havana, Cuba in 1971. He was raised in El Gabriel, a small farm town south of Havana. In 1980, Rodriguez and his family boarded a boat and left for America during the Mariel boatlift. They settled in Miami where Rodriguez was introduced to and influenced by American pop culture for the first time.
Edel has been a regular contributor to The New Yorker magazine, The New York Times, Der Spiegel and TIME magazine for the last 25 years. He has exhibited internationally with shows in New York, Los Angeles, Chicago, Portland, Havana, Berlin, La Paz, Cape Town, Prague and London. He has created over 200 magazine and book covers and has illustrated 10 children's books, two of which he has authored. Rodriguez has also created several stamps for the U.S. Postal Service and has illustrated poster and advertising campaigns for many operas, films, and Broadway shows.
Rodriguez's artwork is in the collections of a variety of institutions, including the Smithsonian Institute in Washington D.C., as well as in numerous private collections. His work has received numerous awards from The Art Director's Club and The Society of Illustrators in New York City.

Join our mailing list for 10% off
Sign up for our newsletter to get first access to new editions, catch the freshest commentary + features, and snag a special discount.