This store requires javascript to be enabled for some features to work correctly.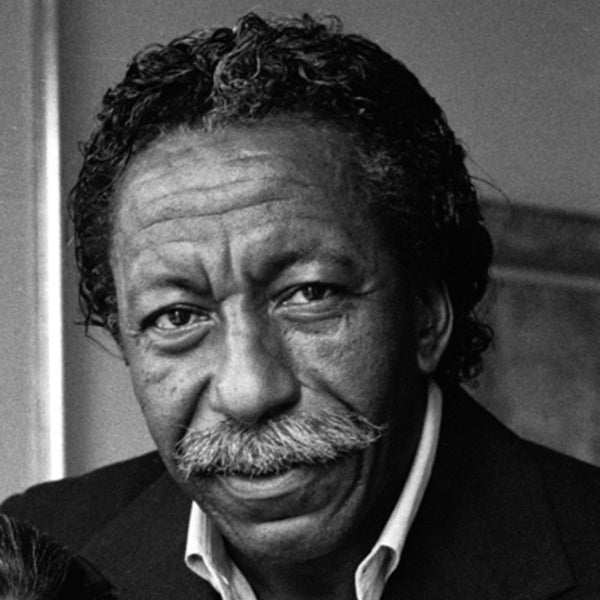 Gordon Parks
Gordon Parks was a photographer, musician, writer, and film director. His best-known work was in documentary photojournalism, consisting of images he made in the U.S. from the 1940s to the 1970s, focusing on issues of civil rights, poverty, and the lives of African-Americans. His work as a photographer and filmmaker was barrier-breaking: he was the first African-American photographer at LIFE and Vogue, and one of the first African-Americans to produce and direct major motion pictures such as Shaft. 
Parks was born in 1912 into a poor and segregated life in Kansas. Drawn to photography after seeing images of migrant workers in a magazine, he picked up a camera from a pawnshop and taught himself to use it. Despite a lack of formal training, he was hired by the Farm Security Administration. It was there Parks developed his style, creating powerful images that explored the socioeconomic impact of racism.
After the FSA closed, Parks worked as a freelance photographer, shooting for both fashion magazines and photographing humanitarian issues. He was hired at LIFE Magazine, where he would remain for twenty years and for whom he would create a wide range of iconic images. Many of these photographs became symbols of activism, rallying support for the growing Civil Rights Movement, which Parks believed in deeply and documented often.
Over the course of his career, Parks won numerous awards, gained over fifty honorary doctorates, directed several films, and wrote a best-selling novel. He continued photographing until his death in 2006.
Join our mailing list for 10% off
Sign up for our newsletter to get first access to new editions, catch the freshest commentary + features, and snag a special discount.