This store requires javascript to be enabled for some features to work correctly.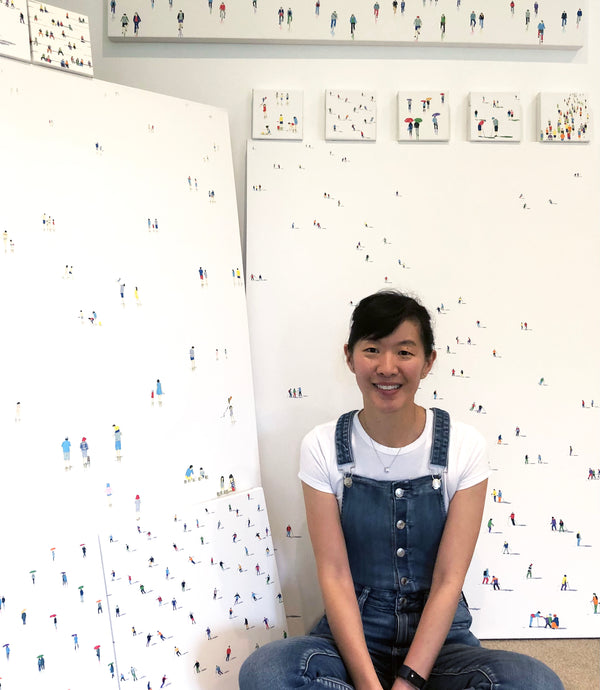 Stephanie Ho
Born in Hong Kong in 1979, Stephanie began her training in oil paintings at the early age of 11. After graduating from the London School of Economics in 2001, she continues to explore her potential in fine art, completing two postgraduate diploma courses at City and Guilds of London Art School and Christies Education, as well as a Masters degree in Museum and Gallery Management at the London City University.
Stephanie concentrates on refining her skills in painting and developing her highly recognizable Lowry style pictures of tiny human figures in the last ten years.
Currently based in England, Stephanie is represented by galleries in the UK and across the Atlantic. She also works on private and commercial commissions and takes part in exhibitions and art fairs in UK, USA, Europe and Asia.
Join our mailing list for 10% off
Sign up for our newsletter to get first access to new editions, catch the freshest commentary + features, and snag a special discount.