This store requires javascript to be enabled for some features to work correctly.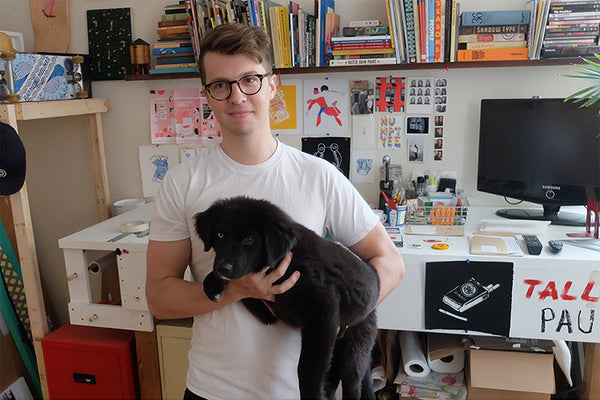 Jimmy Mezei
Jimmy Mezei lives and works as a graphic artist in Red Hook, Brooklyn. He grew up in Southern Ontario, Canada, enjoying the outdoors and any opportunity to make something with his hands. In his professional life he integrates traditional materials with digital techniques for his signature hand-rendered approach. A true multidisciplinary artist, Mezei is skilled in graphic design, illustration, and painting. His works expresses an interest in signage and a thrill for life—particularly in the everyday, even mundane, aspects that may otherwise get overlooked. With a fresh, almost tender, perspective, Mezei renders these aspects with colorful playfulness and understated wit.
Join our mailing list for 10% off
Sign up for our newsletter to get first access to new editions, catch the freshest commentary + features, and snag a special discount.