This store requires javascript to be enabled for some features to work correctly.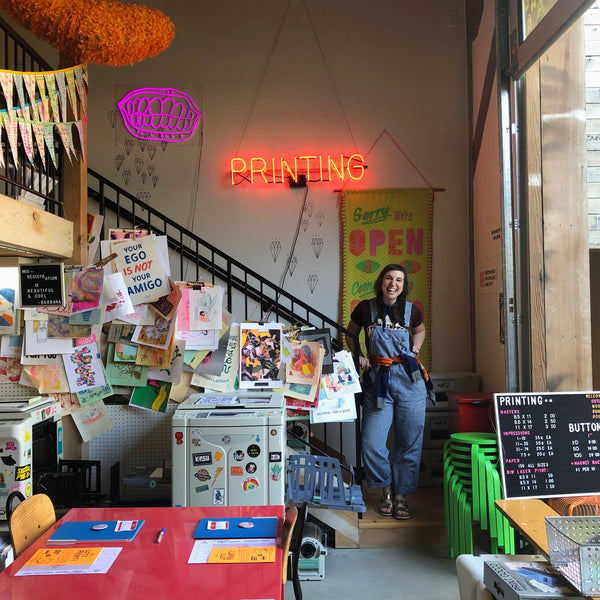 Kate Bingaman-Burt
Kate Bingaman-Burt mostly draws, letters, documents, and collects, but she also does a lot of other things that involve energy, conversation, and exchange. She is a Professor of Graphic Design at Portland State University and makes illustrations for all sorts of clients all around the world. Past clients include Pinterest, Airbnb, Hillary for America, Google, IDEO, Etsy, The New York Times, Creative Mornings, Museum of Modern Art, and Girl Scouts of America. Kate's studio is located in Outlet, her project space in Portland, Oregon. She owns Outlet, which hosts workshops, pop-up events and a community risograph print studio and zine library. She also sits on the board of Design Portland and has been scheming with them since 2012.
Join our mailing list for 10% off
Sign up for our newsletter to get first access to new editions, catch the freshest commentary + features, and snag a special discount.