This store requires javascript to be enabled for some features to work correctly.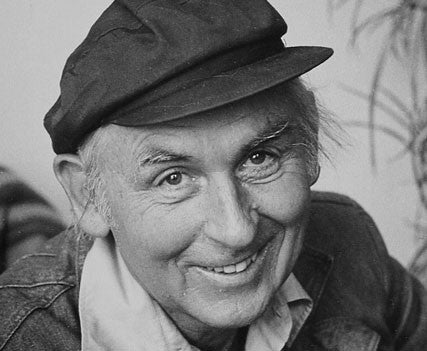 John Collier, Jr.
John Collier, Jr. was best-known for his use of photography as a method of anthropologic and ethnographic study. His book, Visual Anthropology: Photography as a Research Method, was one of the earliest visual anthropology textbooks and is still used today.
The child of sociologist John Collier, Collier, Jr. was born in Sparkill, NY in 1913, but spent his childhood split between New Mexico, staying with family friends in the Taos Indian Pueblo, and California, where he spent much of his time with painter Maynard Dixon, then married to Dorothea Lange. In 1941, likely due to the influence of Lange, some of Collier, Jr.'s work came to the attention of Roy Stryker, who hired him for the Farm Security Administration. His employment there cemented his photography career, and he continued working with Stryker until 1946. 
Collier, Jr. collaborated with his wife on several major projects for social scientist Alexander Leighton, who encouraged them to formalize methodologies for using photography in social science research. Their travels took them from the Maritimes of Canada to Peru as Collier Jr. established visual anthropology as its own observational science.
Collier, Jr. passed away in 1992. Though he is recognized as a talented photographer, his major accomplishment was truly his contribution to and work in visual anthropology.
Join our mailing list for 10% off
Sign up for our newsletter to get first access to new editions, catch the freshest commentary + features, and snag a special discount.