This store requires javascript to be enabled for some features to work correctly.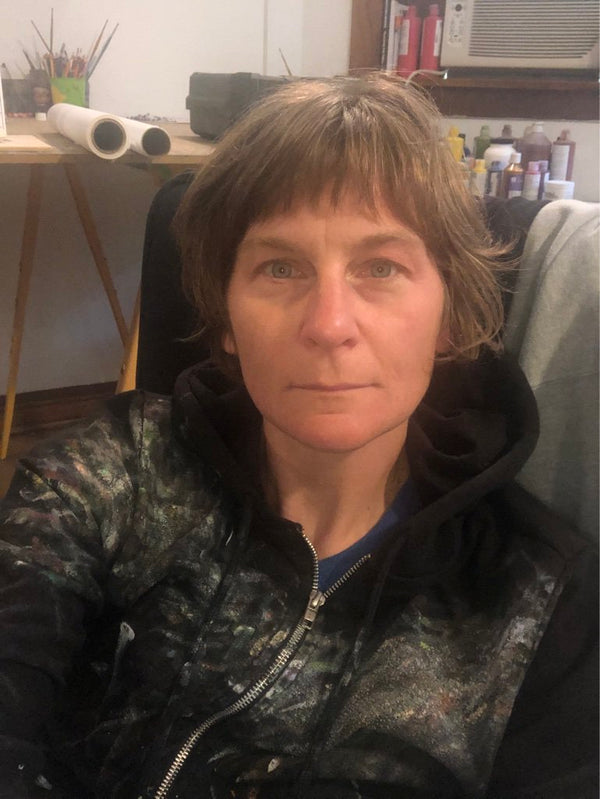 Ann Toebbe
Born in 1974 in Cincinnati, Ohio, Ann Toebbe received her BFA from the Cleveland Institute of Art in 1997. She earned an MFA in painting from Yale University in 2004 and a DAAD Scholarship to the Universität der Kunst, Berlin in 2004-05. She has been the recipient of numerous grants including a Pollock Krasner Foundation Grant, 2005 and 2015, a Sustainable Arts Foundation Grant, 2015, and a Chicago Dcase Grant, 2017 and IL Council for the Arts Grant, 2018. In 2017 Toebbe was AiR at The Pilchuck School of Glass. Her work has been shown at The MCA Chicago, The Elmhurst Art Museum, and The Fralin Museum of Art and galleries including Monya Rowe, NY and Zevitas Marcus, Los Angeles. In 2019 Toebbe had solo exhibitions at Tibor de Nagy, NY where she is represented and in the gallery at The Heimbold Visual Arts Center at Sarah Lawrence College, Bronxville, NY.
Join our mailing list for 10% off
Sign up for our newsletter to get first access to new editions, catch the freshest commentary + features, and snag a special discount.