This store requires javascript to be enabled for some features to work correctly.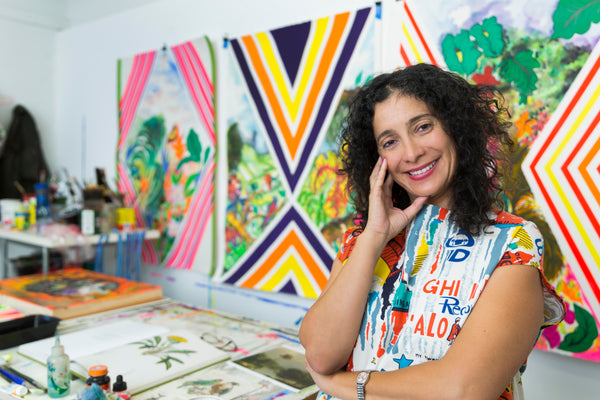 Carolyn Castaño
Carolyn Castaño is a Los Angeles-based artist whose work in painting, drawing, video, and mixed-media installations has been exhibited both nationally and internationally. She is a recipient of the Joan Mitchell Foundation Grant for Painters & Sculptors 2013, California Community Foundation Getty Fellow Mid-Career Grant 2011, COLA- City of Los Angeles Individual Artist Grant 2011.  
Carolyn's work will be the subject of a solo project installation in OCMA Expand a series of artist projects with the Orange County Museum of Art. Recent exhibitions of note include Collective Constellation, Selections from the Eileen Harris- Norton Collection at Art & Practice and Valley of the Sun/ After América  at the Walter Maciel Gallery. 
She has exhibited her work at the Laband Art Gallery at Loyola Marymount University, Carolyn Castaño: A Female Topography 2001-2017.  Her work has been featured in We Must Risk Delight-Twenty Artists from Los Angeles at the Magazzino Di Sale, a collateral exhibition of the 56th International La Biennale di Venezia, the critically acclaimed exhibition, Phantom Sightings: Art After the Chicano Movement, which traveled to the Museo Del Barrio, New York City and the Museo de Arte Contemporaneo Rufino Tamayo in Mexico City, amongst other venues.
Ms. Castaño is represented by Walter Maciel Gallery.
Join our mailing list for 10% off
Sign up for our newsletter to get first access to new editions, catch the freshest commentary + features, and snag a special discount.