This store requires javascript to be enabled for some features to work correctly.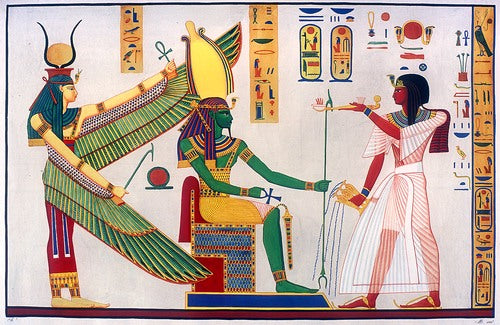 Giuseppe Angelelli
Born in Portugal to Italian parents, Giuseppe Angelelli (1803-1844) was already a well-travelled aspiring painter by the time he moved to Florence in 1818 to attend the Academy of Fine Arts. In 1827, he traveled to Egypt on the Franco-Tuscan Expedition led by archaeologists Ippolito Rosellini and Jean-François Champollion. There, he made numerous drawings of the expedition that were later engraved and included in Rosellini's three-volume book,
I monumenti dell'Egitto e della Nubia
. A skilled landscape and portrait painter, Angelelli was also commissioned by the Grand Duke of Florence to paint official portraits of the members of the expedition to Egypt.
Join our mailing list for 10% off