This store requires javascript to be enabled for some features to work correctly.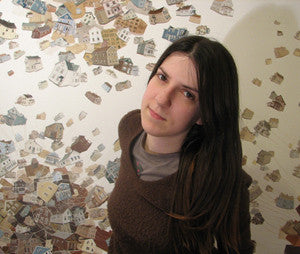 Amy Casey
Amy Casey has exhibited her paintings nationally with solo shows in Cleveland, Chicago, San Francisco, Provincetown, New York City, Los Angeles and Homer, Alaska. She also makes etchings, primarily at Zygote Press in Cleveland. She has been awarded three Ohio Arts Council Individual Excellence Awards, the Cleveland Arts Prize and a grant through CPAC's Creative Workforce Fellowship program. Represented by Zg Gallery in Chicago, and Michael Foley in New York, Casey resides in a crooked little blue house in Cleveland where she is a full time artist and a part time cat hugger.
Join our mailing list for 10% off
Sign up for our newsletter to get first access to new editions, catch the freshest commentary + features, and snag a special discount.