This store requires javascript to be enabled for some features to work correctly.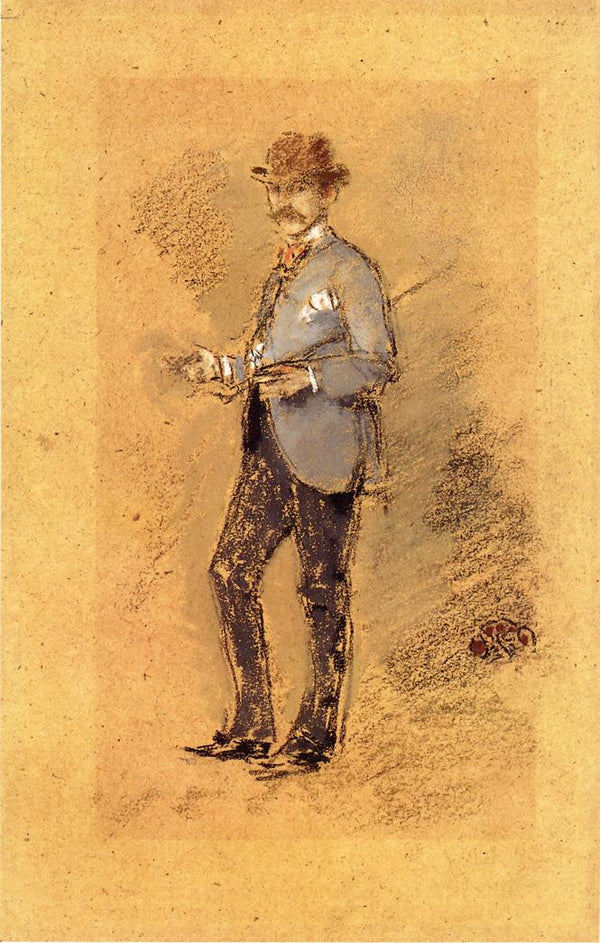 R.G. Harper Pennington
Roger Goodloe Harper Pennington was an artist born to a prominent Maryland family in 1854 (his mother descended from Charles Carroll, a signatory of the Declaration of Independence). In his work, he varied between the name "R.G. Harper Pennington" and simply "Harper Pennington".
He studied at the École des Beaux-Arts in Paris with the renowned Jean Leon Gérome, then traveled to Munich, where he joined American artist Frank Duveneck's school. When the class moved to Italy for the winter, Pennington met his idol, the expatriate artist James McNeill Whistler. Pennington ultimately stayed in Venice to study with Whistler, and followed him to London a few years later. His technique only improved under Whistler's mentoring. Eventually the teacher and student became close friends, a relationship immortalized by their portraits of each other.
When Pennington returned to the United States in the 1890s, he worked as an illustrator for books and magazines, staying in an artists colony in Newport, Rhode Island. He also had his own New York City studio. He frequently painted portraits of the American elite, but enjoyed making landscapes as well. Pennington passed away in 1920 in his native Baltimore.
Join our mailing list for 10% off
Sign up for our newsletter to get first access to new editions, catch the freshest commentary + features, and snag a special discount.