This store requires javascript to be enabled for some features to work correctly.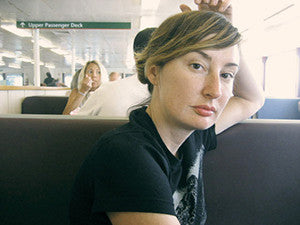 Rachell Sumpter
Rachell Sumpter grew up in the suburbs of San Francisco. Swayed and beguiled by nature, she travels throughout the West Coast of the U.S. to find relics of inspiration.   Sumpter's work has been exhibited worldwide, including at Jack Hanley (SF), Allston Skirt (Boston), Richard Heller (Los Angeles), Sunday L.E.S. (NY), OCMA and LACMA, and has been featured in the Boston Globe, San Francisco Chronicle, Mean, Giant Robot, ArtWeek and McSweeney's Issue 24. 
Join our mailing list for 10% off
Sign up for our newsletter to get first access to new editions, catch the freshest commentary + features, and snag a special discount.